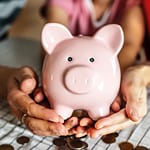 Buying a car if you have bad credit can seem impossible. The truth is, while it is more difficult to do than for people with good credit, there is still a chance that you can get a car financed. Below are three things you can do to help get you into a new car.
Find out what your current score is. Once you find out your score, you should work on raising it. Things like paying down your debt and making payments on time will help increase your score. You should also avoid incurring more debt in the time before you want to purchase a car.
Next, you should figure out how much car you can afford. That should include the monthly car payment, insurance, maintenance, and fuel. You should make sure to find a car that easily fits into your budget.
Get a preapproval before you head to the dealership. Having a preapproval already in hand will incentivize the dealer to help you find an affordable loan package. It's best to look at more than one lender in order to get the best deal.
Using these tips will help increase your chances of getting financed. If you're ready for a new right stop by Jimmy Michel Motors Inc. in Aurora, MO, and check out our inventory today!