Meet Our Team of Ford Lease & Auto Loan Specialists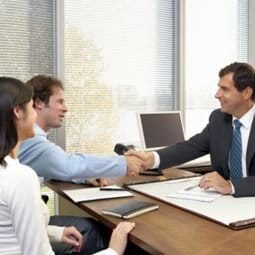 At Jimmy Michel Motors, we feel your car buying experience should be a smooth one, and we make it our priority. That includes taking some of the shrouded mystery out of auto financing. Our team of Ford lease and auto finance Aurora, MO pros are here to do that, and with their passion for the job, you'll experience it firsthand. They do their best to find the most beneficial terms for you and negotiate the right car loan and Ford lease rates for drivers throughout Republic, MO, Ash Grove, MO, and beyond, ensuring satisfaction. To get things started, fill out our quick and easy application for finance. This will let us know about your current credit and situation, helping us help you pick out the perfect Ford vehicle and its financing options.
Streamlining the Financing Process
Too often, financing a vehicle feels like an endless number of hoops to jump through. You find yourself filling out stacks of paperwork and making frequent calls to multiple banks to get your affairs in order. We've set out to change that process. Instead of the headache and back-and-forth of trying to figure everything out while making sure you get the best deal, we take care of all the heavy lifting. We want to make sure every customer is satisfied with their purchase. We offer our quick pre-approval form to qualify early for financing. Are you worried about your credit score? No problem! We work with all levels of credit, helping you find the best deal and payment plan possible. Our team provides easy-to-follow payment calculators to estimate your monthly payments. This gives you a clear outlook on your finances, helping you be able to enjoy your new Ford vehicle without worrying about monthly payments.
Low Credit? No Problem!
We understand that people need a reliable and affordable car to get them from place to place. And nobody should have to be turned down from a vehicle due to less than perfect credit. Our financing process is adaptable to all credit scores. We'll work one-on-one with you to find the best possible solution. Losing a job, illness, divorce, and other setbacks can drastically attack your credit, leaving you stuck without much purchasing power. But at Jimmy Michel Motors, we know mistakes happen, and outside forces can affect your credit score. Even if you have lower or building credit, there are still plenty of payment options available to you. Fill out an application and stop by today to see how we can help you get a great loan for your new car, truck, or SUV.
Visit Us Today
To learn more, submit an application from our website online. We are also free to meet face-to-face in our new Ford showroom, located at 555 South Elliott Avenue in Aurora, Missouri - serving the Springfield area and the surrounding communities, including Republic, Mount Vernon, Sarcoxie, Cassville, Monett.